Olympic Weightlifting
Learn how to get Crossfit strong and flexible by learning the snatch and clean/jerk. Learn from an experienced olympic weightlifting coach how to lift big weights without gaining a lot of muscle. Teaching people from all over Derby and Amber Valley including from Belper , Ripley and Alfreton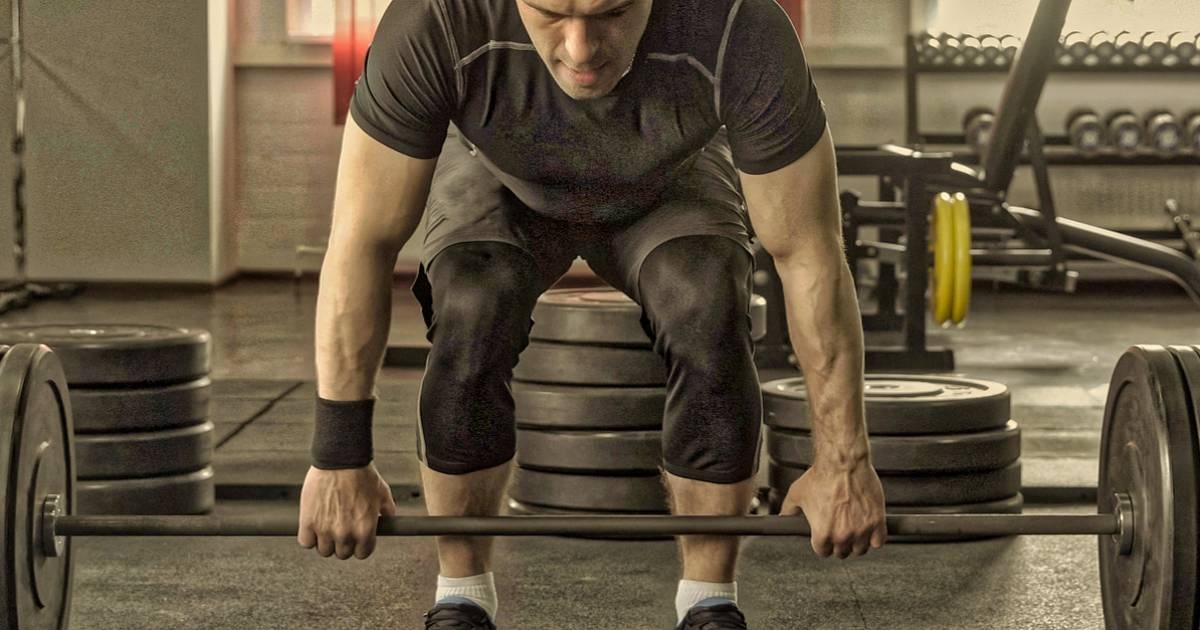 Olympic weightlifting which is often used as part of Crossfit, is a fun and challenging way to get strong without gaining a lot of muscle. Imagine being able to easily lift your body-weight high in the sky without getting muscle bound. This style of weightlifting will get you stronger, more flexible, faster and more co-ordinated. Whether it is for recreational or improving sport performance, it is a good workout.
What is Olympic Weightlifting?
Weightlifting consists of three main challenging movements, the snatch, the clean and the jerk. These movements collectively make up the sport of Olympic Weightlifting that you see in the Olympics. But the lifts are also used in crossfit, people who just want try something new in the gym and also by athletes to improve sport performance.
The snatch is where you lift a barbell from the floor to over head in one movement. It is the fastest and most powerful movement in any sport. Yet anyone can learn it.
Next you got the clean and jerk where you lift the barbell from the floor to the shoulders and then your drive the weight over your head in a fast powerful movement.
To see these movements in action check out the YouTube video below where several high level weightlifters showcase the lifts.
Won't it get boring just doing the same 3 exercises?
While the sport it self has only the 3 main lifts, in training you will do a wide variety of lifting exercises. Some of which include, squats, deadlifts, strict press and even bicep curls and sit ups. All of these will be taught as well.
On top of all the other lifting exercises you also variations of the snatch and the clean and jerk. Throughout your training these will be picked based upon what fitness qualities, skills and weaknesses you need to develop to get better at the movements. Everything is done in the pursuit of lifting more weight even if it is 1kg more .
Do you have to compete in weightlifting competitions or can I just do it for fun and learn something cool?
Nope not at all, in-fact many of my clients have not competed and have no intention of competing. Most just want to learn something new that will make the gym more interesting and fun. Some like to make the gym more mentally challenging.
Through of course, if further down the line you did want to compete then there is many chances to do so. There is loads of beginner competitions up and down the country, many taking place in the midlands. All the comps are friendly, fun and a good day out. For the more advance lifters then there is the national championships that take place twice a year.
Olympic lifting Beginner's course at Crossfit Derby
I offer a beginner's course on a one-to-one or a share with a friend basis coached at Crossfit Derby (Cotton Brooke Rd, Derby). The course teaches you the technique needed to perform the Olympic lifts for people who have no prior gym experience or even if you have a little experience with the lifts. It is taught in four 1 hour sessions over 4 weeks by an experienced coach. All progressions of the lifts, how to safely bail out from a lift, how to squat and to pick up the barbell properly is taught on this course. Once you have finished the beginner's course then you can carry on developing your Olympic Weightlifting with 1 hour weekly sessions charged at £30 (£15 if sharing with a friend) per session payable in blocks of 4, 6 or 12 sessions.
Is Olympic Weightlifting dangerous?
Lifting weights above your head may sound dangerous but rest assured it is very safe, in-fact it is even safer than running. We use specially designed weights and flooring so weights can be dropped in-case of a missed lift. With top quality coaching you can be confident that after the first session you will know how to safely miss a lift.
Prices:
The beginner's course is charged at £120 (£60 each if sharing with a friend) which consists of 4 sessions and all the coaching you need to get started.
Normal sessions are charged at £30 a session (£15 each when sharing with a friend).
Try a free session
Call me on 07426311743 to book in for a free session or email me.